L10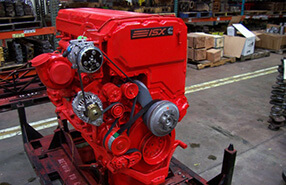 Factory Original CUMMINS L10 Manuals
Click below to select your year CUMMINS L10. View factory original operators, service repair, electrical wiring diagram and parts catalog manuals for the CUMMINS L10. If you're looking for FACTORY manuals, DIY Repair Manuals is your online superstore. Click or call now.
Click Your Year CUMMINS L10
Related Questions
How many horsepower is a L10 Cummins?
The horsepower of a L10 Cummins engine can vary depending on the specific model and configuration. However, the horsepower output for this engine typically ranges from around 250 horsepower to 330 horsepower.
Does a L10 Cummins have a ECM?
Yes, the L10 Cummins engine is equipped with an Electronic Control Module (ECM) that manages the engine's operation and performance. The ECM monitors and controls various engine functions, including fuel delivery, air intake, and exhaust emissions, to optimize the engine's performance and efficiency.
What is the difference between L10 and M11 Cummins?
The L10 and M11 are two different models of Cummins engines with key differences in displacement, horsepower and torque, fuel system, weight, and emissions. The M11 is more advanced and powerful, while the L10 has proven to be reliable and durable over the years.