VOLVO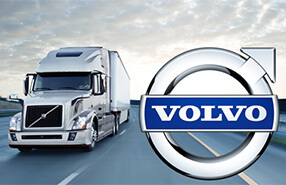 Factory Original Volvo Manuals
Volvo is one of the leading heavy truck manufacturers. Volvo produces some of the most iconic heavy trucks of all time including the VHD, VNL, VNM, WAH, WCA and WX to name a few. Click a model from the list below or call us to purchase a factory original Volvo operators, service repair, electrical wiring or parts catalog manual.
Click Your Volvo Model Below
Related Questions
What is the recommended mileage to change the oil in a Volvo Semi?
According to Volvo, you should change the oil and filter every 3-5K miles. Always consult your owner's manual or consult your Volvo dealer, to see what interval would work best for your driving situation.
What is the life expectancy of a semi-truck?
The average lifespan should be approximately 750,000 miles for your semi. There are trucks that see the million-mile mark. It depends largely on care, regular maintenance, and the type of mileage being racked up. (City vs highway)
Is Volvo a good semi-truck?
Volvo is considered one of the top 5 semi brands on the road today. The other brands include Mack, International, Freightliner, and Peterbilt.