VHD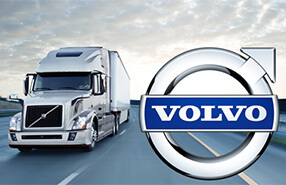 Factory Original VOLVO VHD Manuals
Click below to select your year VOLVO VHD. View factory original operators, service repair, electrical wiring diagram and parts catalog manuals for the VOLVO VHD. If you're looking for FACTORY manuals, DIY Repair Manuals is your online superstore. Click or call now.
Click Your Year VOLVO VHD
Related Questions
What are the different models available in the VOLVO VHD series?
The VOLVO VHD series offers a range of models to cater to different needs. Some of the commonly available models are the VOLVO VHD 200, VOLVO VHD 300, VOLVO VHD 400, and VOLVO VHD 430. These models come with various configurations, including different engine options, cab styles, and axle configurations, allowing customers to choose the one that best suits their requirements. Whether you need a heavy-duty dump truck, a mixer, or a refuse truck, there is likely a VOLVO VHD model that fits your needs.
What is the maximum payload capacity of the VOLVO VHD?
The maximum payload capacity of the VOLVO VHD varies depending on the specific model and configuration, but it can range from approximately 25 to 40 tons, depending on the configuration and equipment installed.
What are the available transmission options in the VOLVO VHD?
The VOLVO VHD series offers various transmission options, including manual and automated manual transmissions (AMT). The specific transmission options vary depending on the model and engine choice, with options such as the VOLVO I-Shift AMT or manual transmissions with different gear ratios to suit different applications and preferences.